Welcome to American Association of Evangelicals
Biblical wisdom, true love.
AAE promotes the Christ-centered gospel and biblical worldview for human flourishing.
We share news and information, stand up for persecuted believers, give True Love Awards and grow a Gideon's Army of faith.
Share your insights, as we hear from Franklin Graham, Ravi Zacharias, Eric Metaxas, Alveda King, James Garlow, George Barna and many more.
Click HERE to join us.  Because of Love.
Featured AAE Friend
Pastor and business leader, Carlton Smith
Meet AAE friends sharing their stories of following Christ into many walks of life.
Brilliant and cheerful Carlton Smith shows us the way out of the "pit" of slavery and injustice. "Like Joseph … David, Paul, Moses, it happened to all of them. We're all broken, and God can use our brokenness and sinfulness for good." What life-changing insight for the 21st century. Biblical wisdom, true love.
Short Videos. Changed Lives.
Biblical Worldview for Human Flourishing
Exploring the Whole Counsel of Scripture
On Cultures & Nations Restored
Hear the Voices of Biblical Faith
This nation cannot be saved unless the Church is first revived. Renewing the Church is the key to saving America.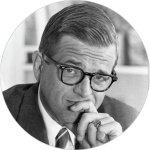 Chuck Colson
Author and founder of Prison Fellowship
"Repentance, love and unity will slow the flow of hatred, from womb to tomb. As Romans 12:1 tells us, 'Don't be overcome by evil. Overcome evil with good."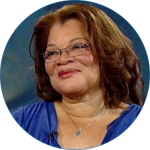 Dr. Alveda King
Member of the Frederick Douglass Bicentennial Commission
"It is after you have realized that there is a real Moral Law, and a Power behind the law, and that you have broken that law and put yourself wrong with that Power — it is after all this, and not a moment sooner, that Christianity begins to talk. When you are sick, you will listen to the doctor."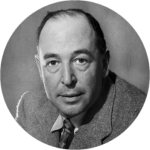 C.S. Lewis
On the essence of Christianity
"Evil may so shape events that Caesar will occupy a palace and Christ a cross, but that same Christ arose and split history into A.D. and B.C., so that even the life of Caesar must be dated by his name."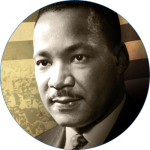 Dr. Martin Luther King, Jr.
American Minister
"Silence in the face of evil is itself evil: God will not hold us guiltless."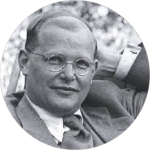 Dietrich Bonhoeffer
"The chief danger that confronts the coming century will be religion without the Holy Ghost, Christianity without Christ, forgiveness without repentance, salvation without regeneration, politics without God, heaven without hell."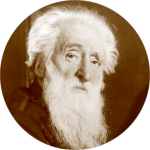 William Booth
Founder ot the Salvation Army